Enabling EUCON will create conflicts with HUI devices (UF8, Sigma, Nucleus, AWS, Matrix, and Duality).
If EUCON is enabled, DAW meters and plugin control will not work.
For some users this is not too much of a problem, if they want to use an Avid EUCON app (e.g. the Avid Control App) or a EUCON control surface alongside UF8. Everything else on UF8 should work just fine.
However, if you want to have metering and plug-in control working on UF8, then disable the 'Enable EUCON' tickbox on the Ethernet Controllers tab in Peripherals.
This issue appears limited to Pro Tools. Customers have reported the UF8 to be fully functional via MCU control in Cubase/Nuendo when working alongside a EUCON controller.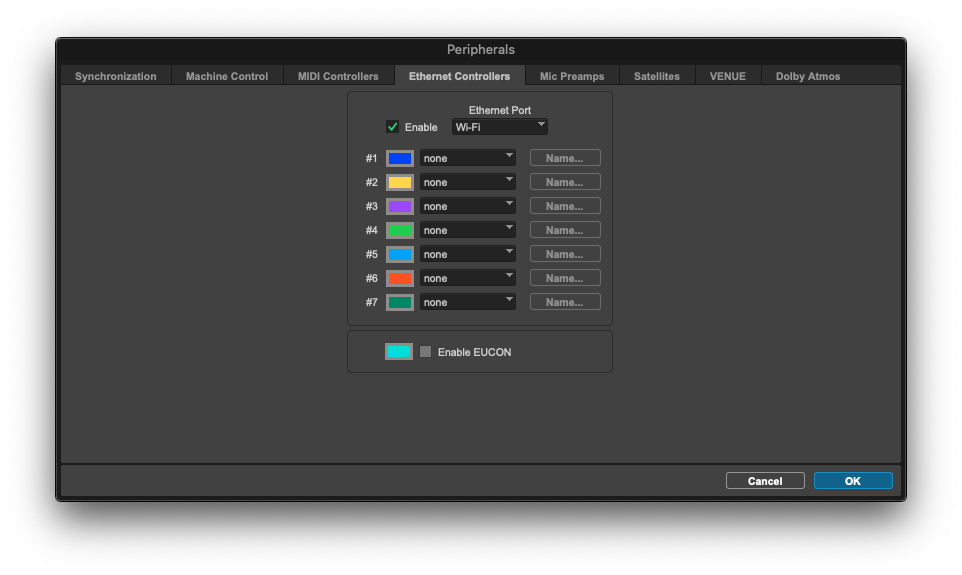 Related error messages:
HUI must be MIDI controller #1 to assign/edit inserts, transport, and meters.
29908