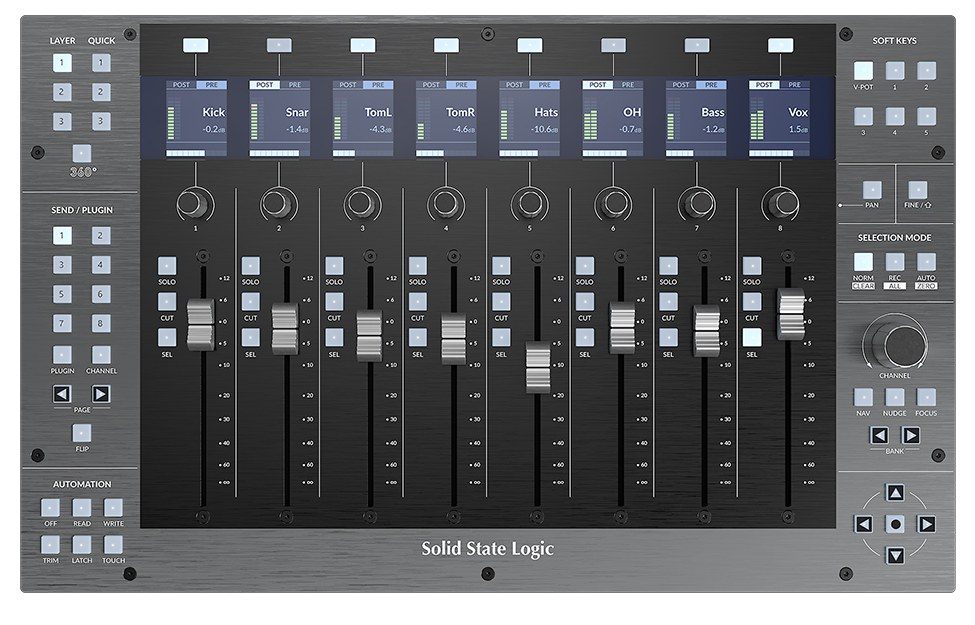 As of V1.4 there is a dedicated Luna profile. Please refer to the UF8 User guide for more information
Can I Control Plug-ins in LUNA from UF8?
LUNA does not yet feature a way to control plug-ins via MCU. UF8 can perform all the available MCU functions that LUNA offers. Refer to the SSL UF8 User Guide for more information.